A revolutionary shift in supply chain is taking place, positively driven by AI and clean energy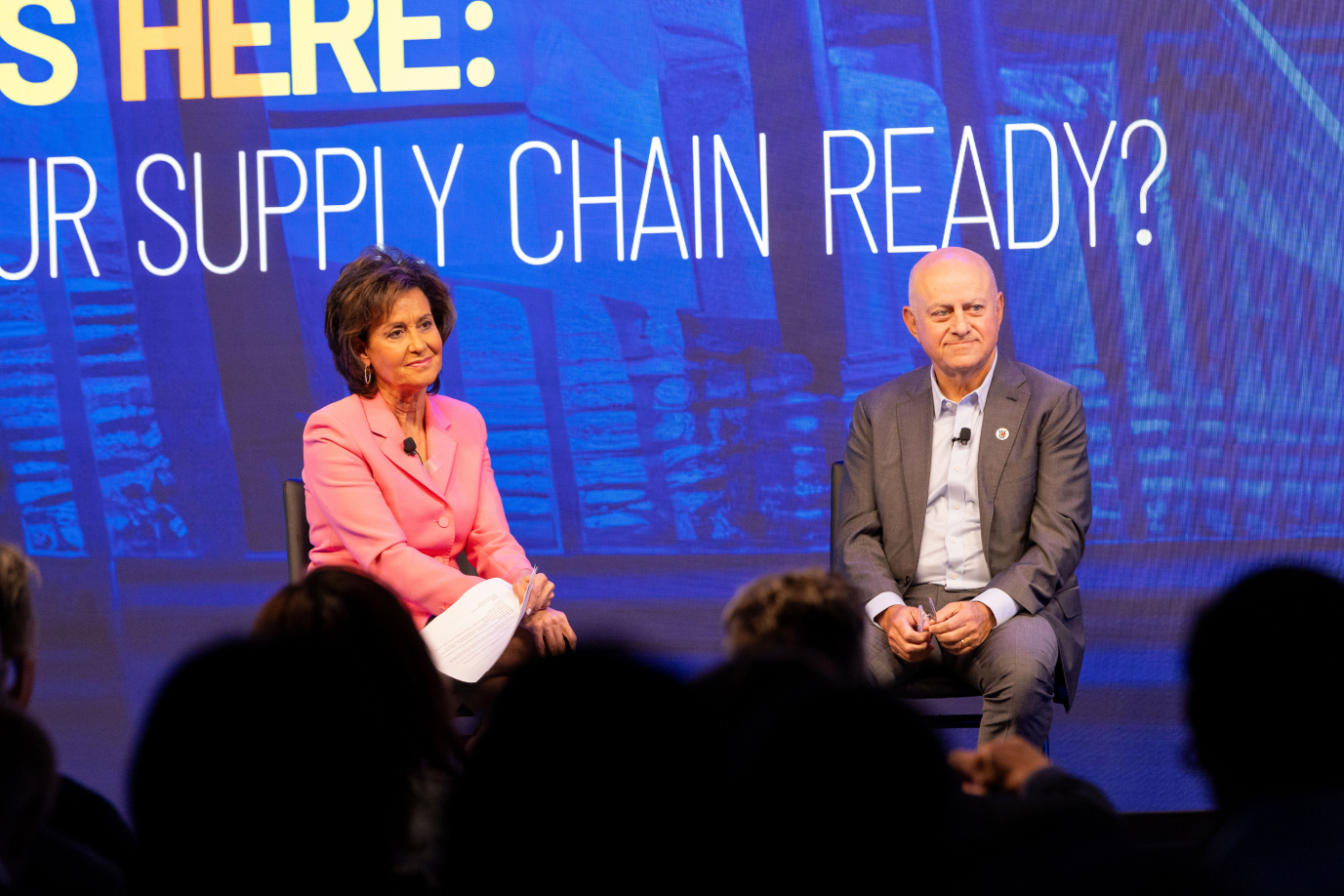 Myth: AI taking jobs from human workforce — upskilling, new name of the game
Myth: 30-minute truck charging a pipedream — non-disrupted fast charging now a reality
Save the date — GROUNDBREAKERS 2024, London, October 2, 2024
Amsterdam (October 20, 2023) – At last month's GROUNDBREAKERS 2023, leading global logistics real estate provider Prologis, along with other experts in supply chain and artificial intelligence peeled back the layers of complexities and possibilities that AI and other revolutionary innovations bring to the world of logistics today and in the future. Thousands joined the event (in-person and online), held in San Francisco, USA on September 27, 2023.
This year is the third edition of Prologis' signature thought-leadership event. The GROUNDBREAKERS brings together north stars within supply chain, energy, leadership and innovators sharing insights into how challenges are turned into opportunities. Next year's GROUNDBREAKERS 2024 will be held for the first time in Europe, in London on October 2, 2024. Be sure to save the date.
At this year's event, Hamid Moghadam, co-founder, chairman and CEO of Prologis and Ted Decker, Chair, President and CEO of The Home Depot kicked off the conversations with an exchange about how AI is impacting the global supply chain, across all sorts of industries. "AI is a big, fast-moving train—but before you can engage with AI and get value out of it, you have to have data—digitised," said Moghadam.
Decker agreed, saying: "Every company has to be a technology company, a data company and increasingly, a data science company."
Data impacting talent management strategy
The need for innovation and ways to develop, retain and upskill talent for sustainable career paths has never been greater. The advantage clearly lies within data and how it is used, a sentiment confirmed by Alison Caplan, chief people officer for CBRE; Aaron Demerson, commissioner, Texas Workforce Commission; Christina Hall, Instacart's CHRO and Scott Marshall, Prologis' chief customer officer.
"We've done a lot of work around understanding the employee experience. Where are we seeing our employees assign value to most? How do we pull those levers and give them more of those experiences to create trust, worth, safety and pride? Where are the experiences that we need to improve?" asked Caplan. "By really shoring up that employee experience, you're going to ultimately have higher engagement, lower turnover."
The green, clean energy mass adoption
In a conversation moderated by FreightWaves Founder and CEO Craig Fuller, and panel experts Stella Li, EVP at BYD Company Ltd. and CEO, BYD Americas; Dave Merrill, co-founder and CEO, Elroy Aviation; and Laura Renger, executive director at California Electric Transportation Coalition, it is evident that businesses are quickly evolving their mobility strategies and fleet transition to electric.
Li said, "We think the first area we see change is at the last mile logistics. And very shortly, in the next three to five years, advanced EV battery innovations will enable even heavy-duty trucks operating at ports to be electrified within 30 minutes." It's not just rapid truck charging that is a game changer, but this leads to more important benefits: wellbeing of workforce. When partnered with AI-led time efficiencies, this looks to prevent delays and improve stress levels of drivers. For instance, AI systems mapping routes on-demand are already enabling drivers to charge their trucks up to 80% whilst having lunch or loading and unloading their cargo.
"Will ChatGPT take my job?"
Brad Stone, author and senior executive editor Bloomberg Technology, explored how AI is impacting all aspects of the global economy with Azita Martin, vice president and general manager of AI for Retail, CPG and QSR, NVIDIA and Warren Packard, operating partner at AI Fund.
"AI is your assistant. In fact, someone asked the question, 'Will ChatGPT take my job?' No, but someone using ChatGPT will take your job," said Martin. "That's really important because AI can crunch a lot of data and give you a lot of information that would take several people and weeks to put together." The panellists agreed and pointed out that upskilling talent is the key to empowering workforce.
Early-Stage Innovation
Prologis' Chief Technology Officer Sineesh Keshav interviewed several Prologis Ventures partners: Kyle Bernhardt, chief product officer, TestFit; Gina Chung, vice president, Corporate Development, Locus Robotics; Layla Shaikley, Wise Systems co-founder and head of product; and Evan Smith, Altana Technologies co-founder and CEO. Each of these companies has an innovative solution that is actively impacting the logistics industry.
 
Don't miss the learnings
The keynote and panel discussions for GROUNDBREAKERS 2023 can be viewed on demand here.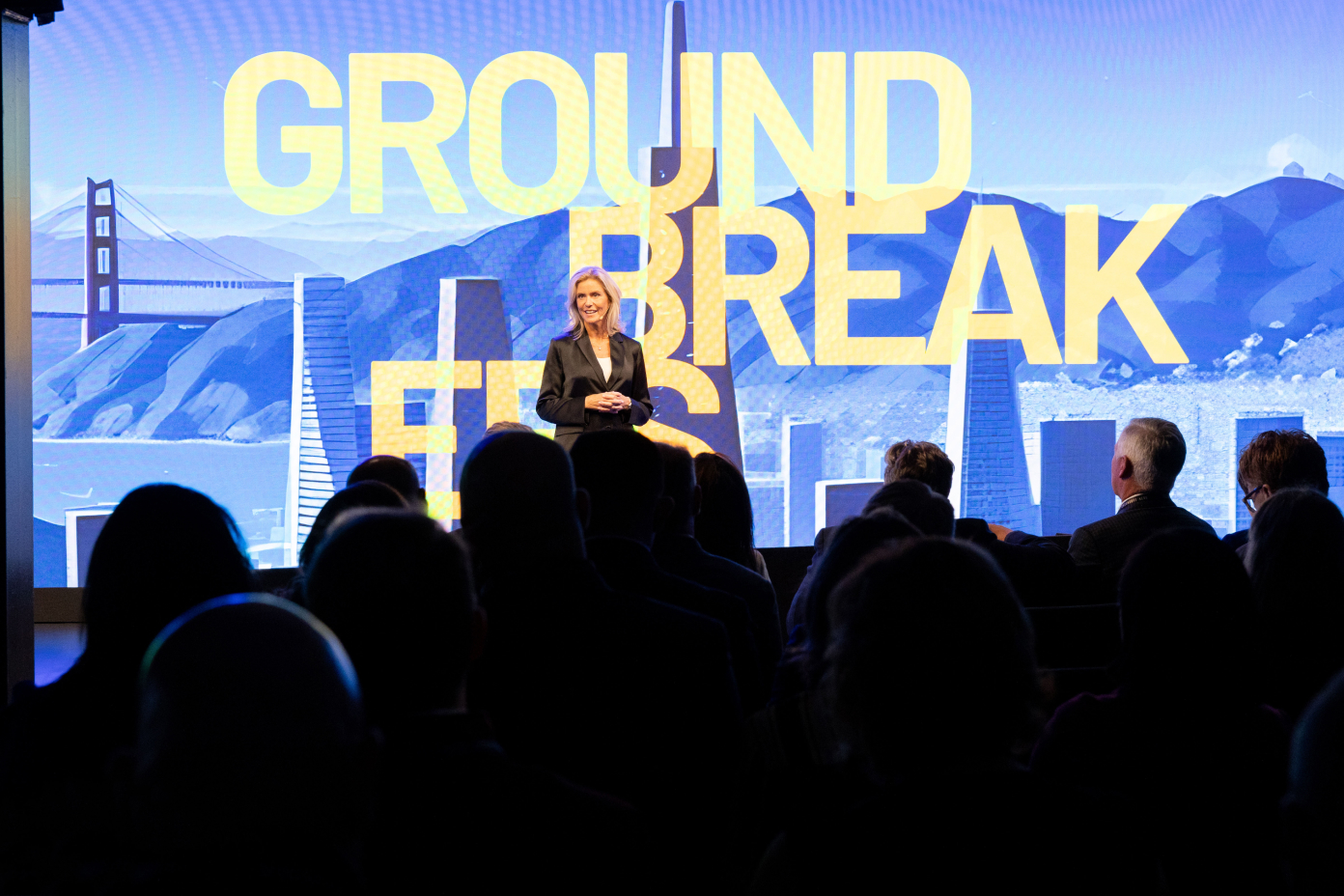 Older Article
PARKlife™ promotes sport among users of Prologis parks in Spain.
Newer Article
28 trainees have receive their certificate on conclusion of the first Logistics Training in Motion (LTIM) course