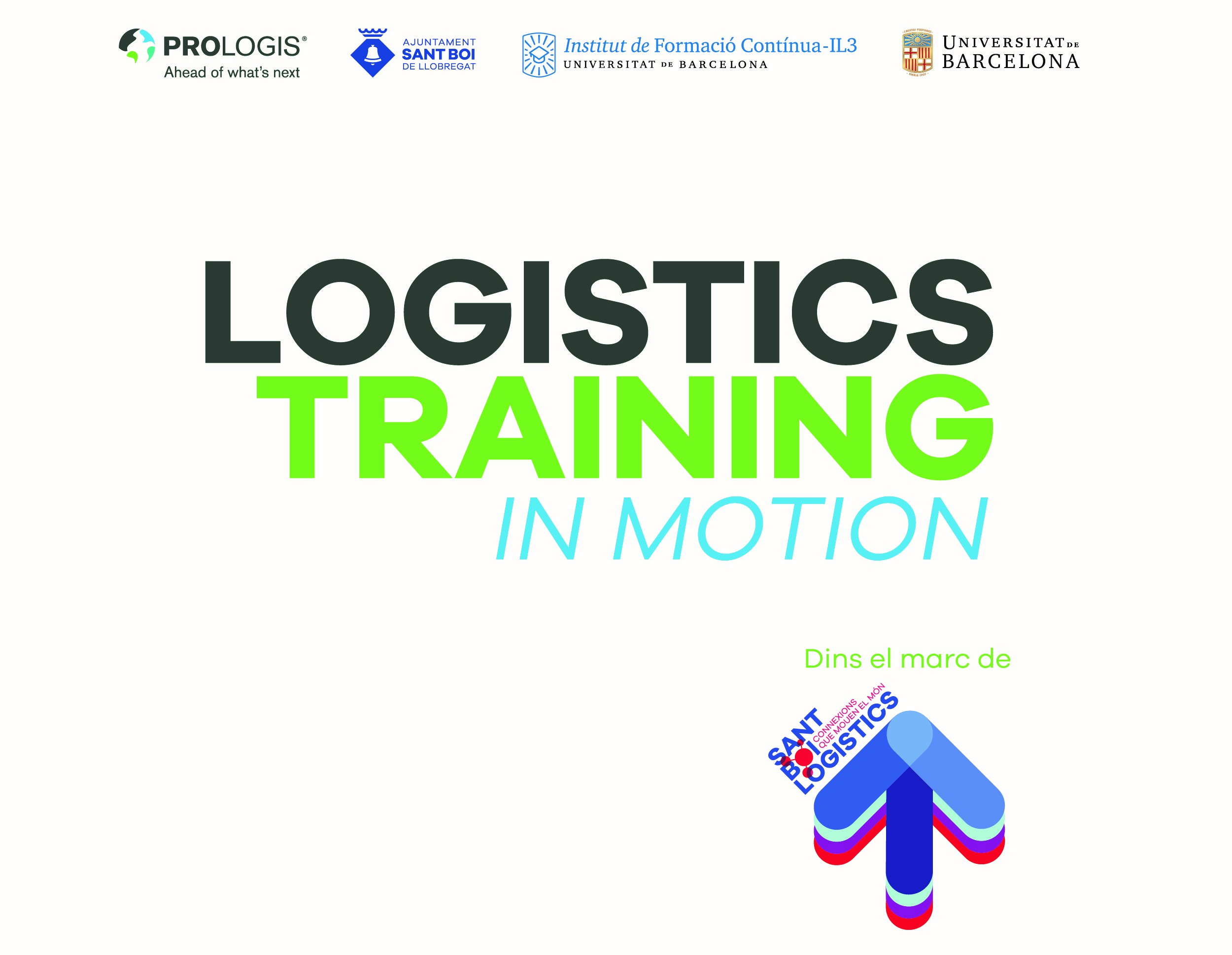 Logistics Training in Motion (LTIM) is a unique programme launched by Prologis Spain, in collaboration with the city of Sant Boi de Llobregat and the University of Barcelona, to provide university-level training in logistics. It gives students the cutting-edge skills they need to succeed in this vital and constantly changing industry.
As a first step, Prologis, in tandem with the city council of Sant Boi and the University of Barcelona, held a series of webinars in mid-July to explain the programme face-to-face. More than twenty companies attended, learning about the options for collaboration, including the possibility of hosting internships for students on the course.
Registrations for students interested in the programme are now open here. LTIM offers three courses. The first is in Warehouse Operations, which will run for three weeks starting 25 September. The second is in Logistics Coordination, planned for October and lasting five weeks. Finally, there is the Management for Warehouse Managers course, planned for November and also running for five weeks. All courses will be held in the Sant Boi de Llobregat service centre, a space provided by the municipal council. Also, for this inaugural LTIM programme, Prologis will launch a scholarship programme to financially support new talents in logistics.
Cristian Oller, Vice President and Country Manager of Prologis Spain, explains that LTIM adds differentiating value to the Spanish logistics industry. "The programme is designed to train students and give them the skills and knowledge they need to work in a sector that is key to the Spanish economy and constantly changing. These webinars bring us even closer to companies, so we can learn what they need and, in this way, identify what talents the logistics industry is lacking", said Cristian Oller.
Older Article
PARKlife™ embraces global initiatives on equality, safety and solidarity