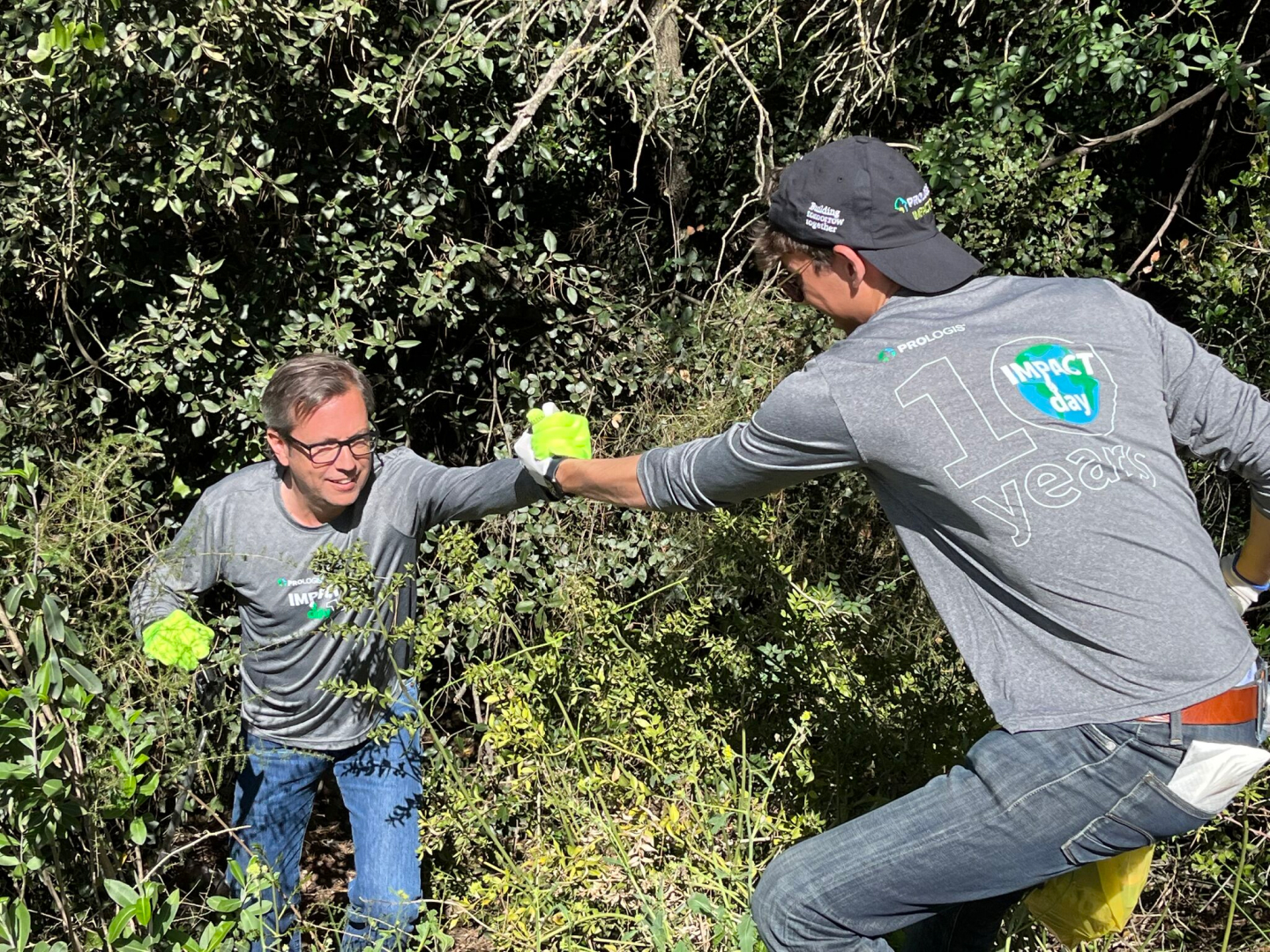 Every May, Prologis España takes part in IMPACT Day, the company's annual volunteering event. This year was special because Prologis employees helped with environmental activities at the Sant Llorenç del Munt i l'Obac Natural Park, 13,700 hectares of protected countryside near Terassa, approximately 50 kilometers north of Barcelona.
Prologis employees helped build an ecological trail and dispose of litter in the huge Sierra de l'Obac Nature Preserve, which is located next to an urban development badly affected by trash in the natural environment.
"IMPACT Day is one of those special times of the year for Prologis, particularly this year, which is the 10th anniversary. Over 2,000 company employees across the globe simultaneously engage in socially valuable activities that make a positive contribution in the cities and countries where we work. The day showed the generous spirit of our workers and underlined the impact Prologis has on local communities," said Cristian Oller, country manager of Prologis España.
In this and many other nature preserves, the nonprofit Reforesta, working with Barcelona local authorities, helps conserve and improve local ecosystems by promoting biodiversity and conducting ongoing care to keep them healthy.
For IMPACT Day 2022, Prologis supported a variety of solidarity projects in our communities. The efforts included supporting people with disabilities, fixing up local spaces, working on reforestation projects and helping out at social restaurants.
Newer Article
Prologis España holds press conference at SIL 2022, with nearly 20 journalists attending