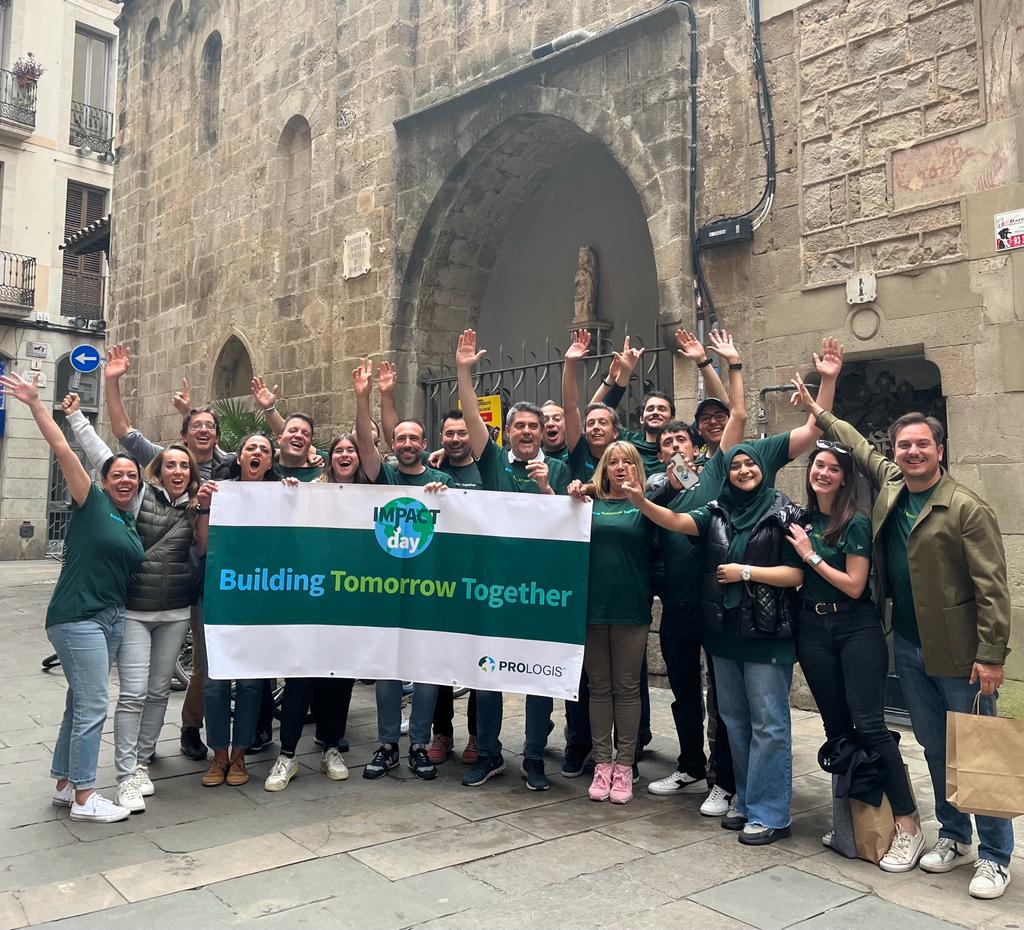 Once again this year, the Prologis España team has joined in a major day of volunteering, underlining its commitment to society as part of Impact Day. On this 11th Impact Day it is working in partnership with Arrels Fundació, a Barcelona-based homeless charity.

Employees of Prologis España took to the street to raise awareness and experience first hand the vulnerability of homeless people and, most importantly, discover what we can do to help. According to Arrels Fundació, there are more than 4,800 homeless people in Barcelona alone and more than 1,200 of them sleep in the street.

The team then joined Arrels in one of its occupational workshops, which help homeless people rebuild their lives. The foundation also has activities to socialise people and facilitate access to housing, and runs several social restaurants. 

"These sorts of actions are vital if we are to help make a better world for everyone and to understand the multiple vulnerabilities experienced by many of our fellow citizens. Which is why, this year, we wanted to do our bit for the homeless with Arrels Fundació, as part of Prologis's Impact Day, an event that is more than needed today." reiterated Christian Oller, VP, Country Manager of Prologis España.

Impact Day is a day when all Prologis employees, in 19 countries, take part in various solidarity and volunteering activities, food collections, environmental projects, and many others, all with the same aim: to show their concern and care for the communities where we work and of which we form a part. 

Arrels Fundació

Arrels Fundació is a non-profit organisation that looks after and guides homeless people living on the streets of Barcelona. The Fundació helps them meet basic needs and provides social and health care, as well as guaranteeing housing to those who find themselves in vulnerable situations. It also runs educational and awareness-raising projects with citizens, campaigns against injustices and proposes solutions to the Authorities.