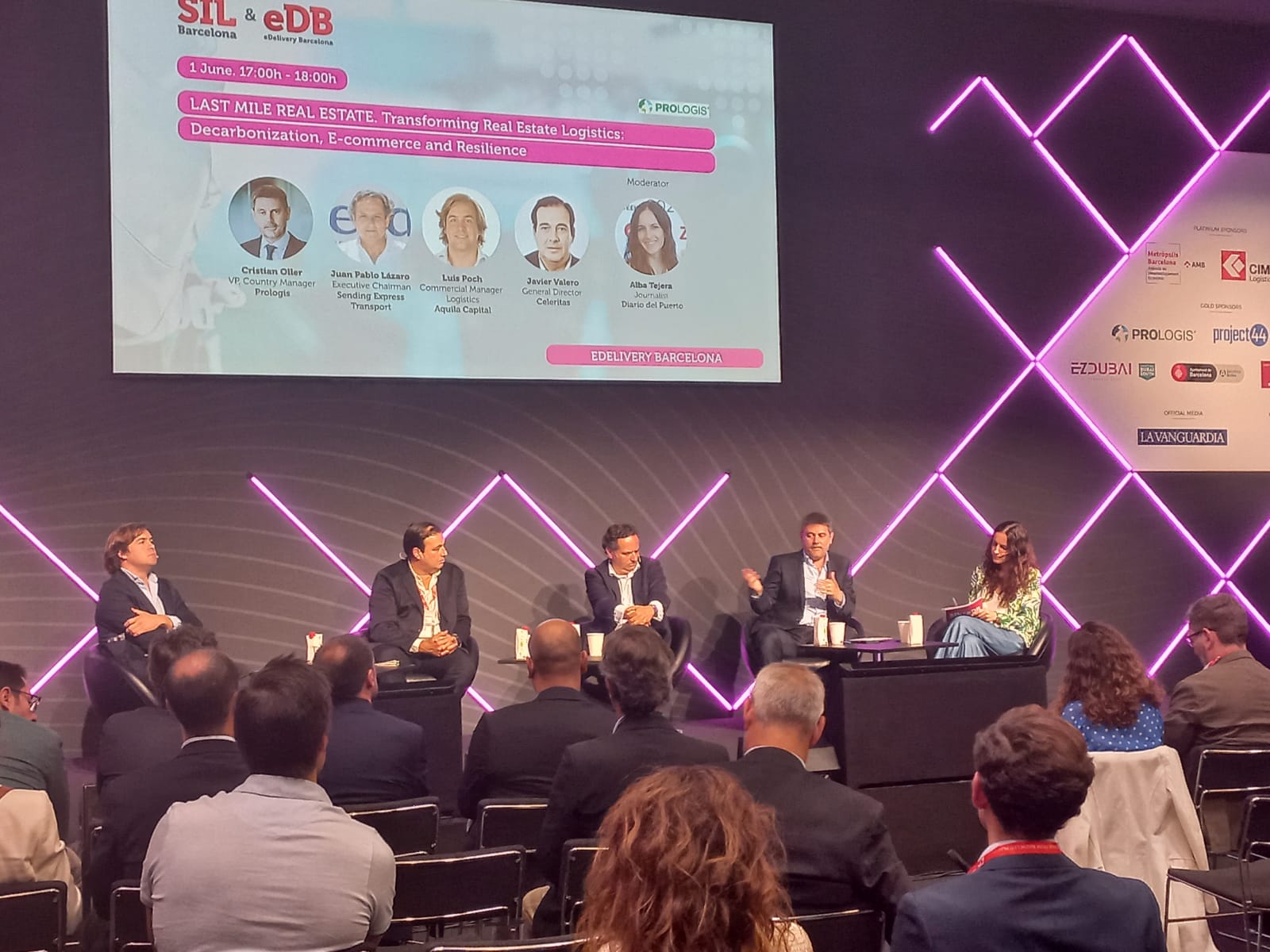 Prologis España held a press conference as part of SIL 2022, Spain's leading trade fair for the logistics, logistics property, transport and supply chain industry. Contributors included Dirk Sosef, Vice-President Research & Strategy for Prologis Europe, and Cristian Oller, Vice-President and Country Manager for Prologis España.
The conference dealt with a range of issues: the current state of logistics property in Spain and Europe as a whole, levels of supply in Europe and differences between countries, the key role of e-commerce, the structural factors driving customer demand, and other major issues such as the promotion of talent in the logistics world, sustainability and digitisation of logistics warehouses.
The press conference was attended by 16 journalists from 11 Spanish media outlets. These included top media titles such as El Periódico, La Razón, El Economista and Cadena SER, as well as leading journalists from trade publications Cuadernos de Logística, Cadena de Suministro, Transporte XXI and others.
"SIL is one of the big dates in the calendar for the Spanish logistics and transport sector. After more than two years off, due to the pandemic, the fair is back with a vengeance and Prologis was there in force, holding a press conference for a host of media outlets, and a panel discussion as one of the conference events, where we considered the current state of play and future trends in the sector. We also held a very special dinner for more than 50 of Prologis's realtors in Spain", said Cristian Oller, VP, Country Manager of Prologis España.
This 22nd edition of SIL ran from 31 May to 2 June in Barcelona, bringing together more than 12,000 delegates from 31 countries. Next year's fair is planned for June 2023, again in Barcelona.
Older Article
Prologis España volunteers for the tenth annual Impact Day
Newer Article
Media update: Second Quarter 2022 Activity | Prologis Europe