Prologis advances in restructuring spaces with the new Sant Boi DC7 building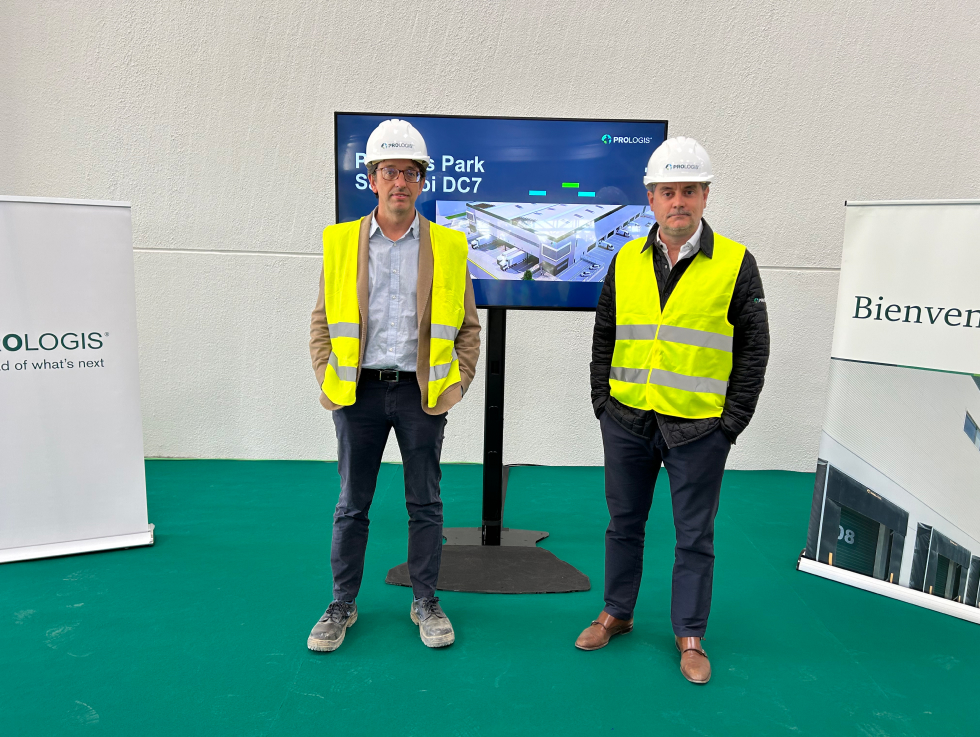 Prologis Park Sant Boi DC7 will be completed by the end of this year, materialising the company's commitment to the conversion of space in an area with practically no available logistics sites. This was disclosed at a media event held by the company at the start of November. 
The building, a reflection of Prologis' sustainable policy, will become a last-mile centre that will allow major flexibility in logistics operations and in the distribution of goods. In this way, the company will provide the market with a platform of more than 7,000 square metres in Sant Boi de Llobregat, in the first ring around Barcelona.
In material terms, the platform has a surface area of 7,131 square metres (5,704 square metres of warehouse space, 275 square metres of office space on the ground floor and 1,152 square metres of office space on the first floor). It has 8 lorry docks and 14 double docks for vans, a clear height of 11.90 metres and a storage capacity of more than 6,800 EUR-pallets in racks. 
"The new Prologis building in Sant Boi brings together all of Prologis' know-how, in terms of quality and sustainability. There is no more sustainable building than the one that does not have to be built, and this asset is a clear example of this. We would also like to highlight the collaboration of the City Council of Sant Boi de Llobregat, which has been key for the development of this platform", explains Cristian Oller, VP and Country Manager of Prologis Spain.
Another key aspect of this platform is its location in a privileged environment: 8 kilometres from Barcelona airport, 11 kilometres from the port of Barcelona and 14 kilometres from the centre of Barcelona.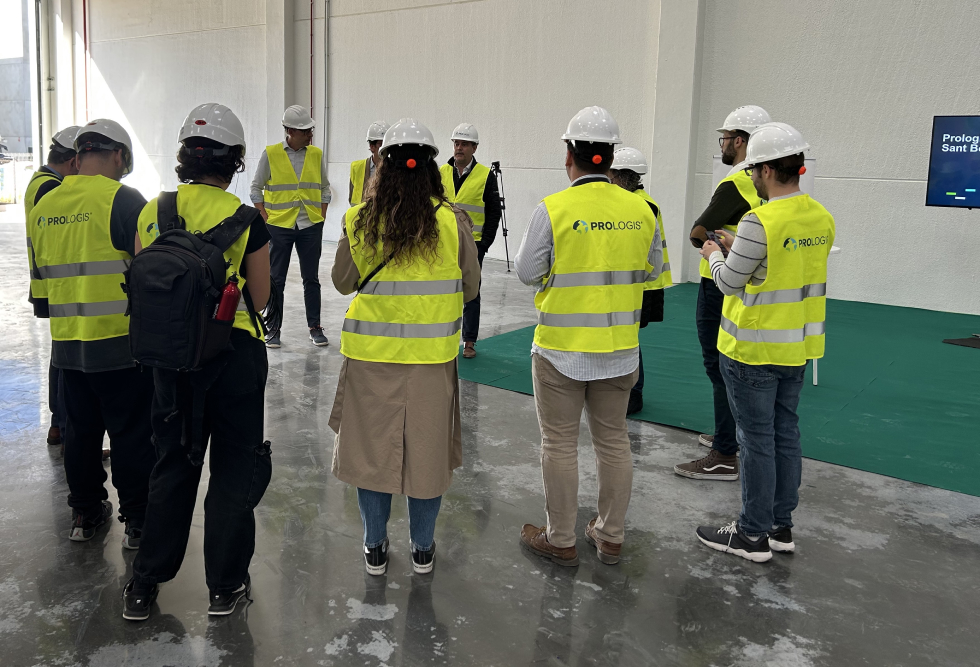 Sustainability
José Ignacio Gómez, Director, Head of Development Manager of Prologis Spain, was assigned the task of explaining the main sustainable features of the company's new asset in Sant Boi to the press. 
Prologis Park Sant Boi DC7, which has the BREEAM Excellent and Well Gold sustainability certification, will offer its future tenant all the facilities or pre-installations necessary for carrying out the cleanest possible logistics operations. 
"The transition to sustainable mobility and all initiatives that have a positive impact on the environment and the reduction of the carbon footprint should be intrinsic elements of the strategy of any organisation", Gómez noted.
Older Article
Launch of the Logistics Training in Motion (LTIM) course
Newer Article
A revolutionary shift in supply chain is taking place, positively driven by AI and clean energy